04.01.2013, 19:57
Puhas vuuk R2 AH-l: Põhja-Tallinn riisus TOP 5s lausa kolm kohta! Adele "Skyfall" võitis välismaistest!
Lisatud kogu edetabel! Mida arvad?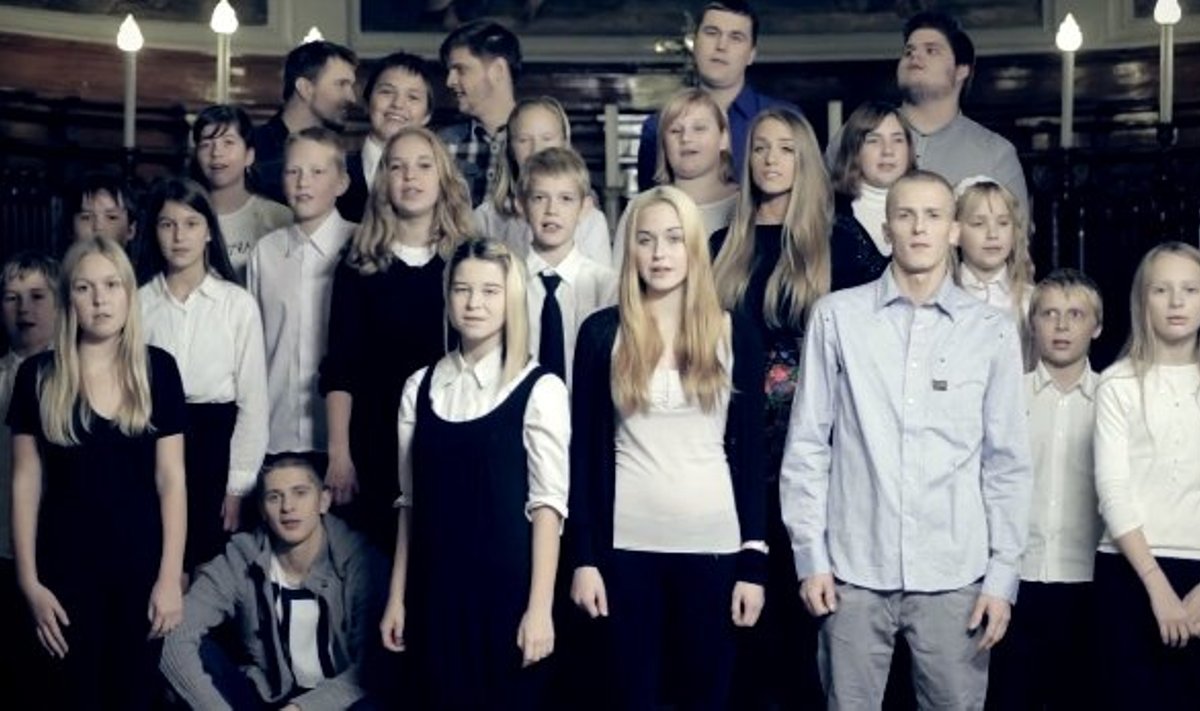 Täna selgus R2 Aastahitt, milleks sai rahva vaieldamatu lemmik Põhja-Tallinn looga "Meil on aega veel". Ka teine ja neljas koht kuulub rahva häälte põhjal kokku pandud top 40s neile, nii et ruumi jagus veel vaid vahel Otile ja "Kuulale" ning nende järel alles Lenna loole "Mina jään"
Kallis lugeja, siin on Aastahitt 2012:

Ka sul on aega veel - jõuda klubisse 777, kus toimub pidulik gala, autasustamine ning alati meeleolukas afterparty!
Kogu aastahiti tabel näeb välja aga selline:
1. Põhja-Tallinn "Meil On Aega Veel"
2. Põhja-Tallinn "Lähen Ja Tulen"
3. Ott Lepland "Kuula2
4. Põhja-Tallinn "Nii Lihtsalt Ei Saa"
5. Lenna "Mina Jään"
6. Respekt "Anna Andeks"
7. Vaiko Eplik "Soorebased"
8. Ott Lepland "Imede Öö"
9. Ott Lepland "Kodu"
10. Artjom Savitski "Sinu Juurde Tagasi"
11. Triin Niitoja & John4 "Hõbedased Tiivad"
12. Shanon "Libahunt"
13. Tenfold Rabbit "Oblivion"
14. Koit Toome "Tagasi Alguses"
15. Shanon "Jäätunud Jäljed"
16. Tanel Padar & The Sun "Kohvile Ei Jää"
17. Põhja-Tallinn "Tere Tulemast"
18. Ewert And The Two Dragons "Good Man Down"
19. Chalice "Harald Ja Matilda"
20. Planeet "Satelliidid"
21. Sinine "I'm Dreaming"
22. Vaiko Eplik "Varielu"
23. Hu? Ja Marten Kuningas "Areen"
24. Sinine Feat. Sandra Nurmsalu "Sel Teel"
25. Facelift Deer "Brothers"
26. Marten Kuningas "Teel Voorusesse"
27. Liis Lemsalu "Lightning In The Bottle"
28. Getter Jaani "Nyc Taxi"
29. Vaiko Eplik "Homne Päev"
30. Facelift Deer "Dance"
31. Marten Kuningas "Öine Sõit"
32. Tiger Milk "International Band"
33. Renate "Põlen Seest"
34. Hnd "Kui Sa Vaid Saad"
35. Lauris Reiniks "Süda Vaikselt Närbub"
36. Tenfold Rabbit "If There Was No Sex"
37. Kerli "The Lucky Ones"
38. Sander Mölder "On Time"
39. Iiris "Weirdo"
40. Vaiko Eplik "Põhjakonn"
VÄLISMAA:
1. Adele "Skyfall" (tabel jätkub allpool)
2. Psy "Gangnam Style"
3. Rihanna "Diamonds"
4. Gotye Feat. Kimbra "Somebody That I Used To Know""
5. Loreen "Euphoria"
6. Robbie Williams "Candy"
7. Muse "Madness"
8. Rudimental "Feel The Love"
9. Swedish House Mafia Feat. John Martin "Don't You Worry Child"
10. Asaf Avidan & The Mojos "One Day - Reckoning Song (Wankelmut Remix)"
11. Fun. Feat. Janelle Monae "We Are Young"
12. David Guetta Feat. Sia "She Wolf (Falling To Pieces)"
13. One Direction "Live While We're Young"
14. One Direction "Little Things"
15. Pink "Try"
16. Of Monsters And Men "Little Talks"
17. The Script Feat. Will.I.Am. "Hall Of Fame"
18. Lana Del Rey "Summertime Sadness"
19. Carly Rae Jepsen "Call Me Maybe"
20. Michel Telo "Ai Se Eu Te Pego"
21. Gusttavo Lima "Balada (Tche Tcherere Tche Tche)"
22. Flo Rida "Whistle"
23. Maroon 5 "One More Night"
24. Mumford & Sons "I Will Wait"
25. Bruno Mars "Locked Out Of Heaven"
26. Justin Bieber Feat. Big Sean "As Long As You Love Me"
27. Fun "Some Nights"
28. Alicia Keys "Girl On Fire"
29. One Direction "One Thing"
30. Major Lazer Feat. Amber Dawn Coffman "Get Free"
31. Skrillex Feat. Sirah "Bangarang"
32. Takida "You Learn"
33. Taylor Swift "We Are Never Ever Getting Back Together"
34. Linkin Park "Burn It Down"
35. Florence + The Machine "Spectrum"
36. Enrique Iglesias Feat. Sammy Adams "Finally Found You"
37. Lana Del Rey "Born To Die"
38. Lykke Li "I Follow Rivers"
39. Ed Sheeran "Give Me Love"
40. J-Lo Feat. Pitbull "Dance Again"